New Jersey's annual High School Consumer Bowl was recently held, with Rutherford High School winning for Bergen County.

Students from schools throughout Bergen County discussed consumer issues in Bergen County's Municipal building on February 28th. It was a tight competition between eight schools, but Rutherford High School emerged victorious, with Mrs. Leonard and Mrs. Bott as supervisors.
"We have won the past two years," Mrs. Bott stated.
The topics bought up in a Consumer Bowl all have to do with consumer laws in NJ. "All the information we study is in regards to how the consumer is protected in NJ and what they can do if they are scammed or become a victim of fraud. The topics range from New and Used Car Lemon Laws to phone fraud" Mrs. Bott said.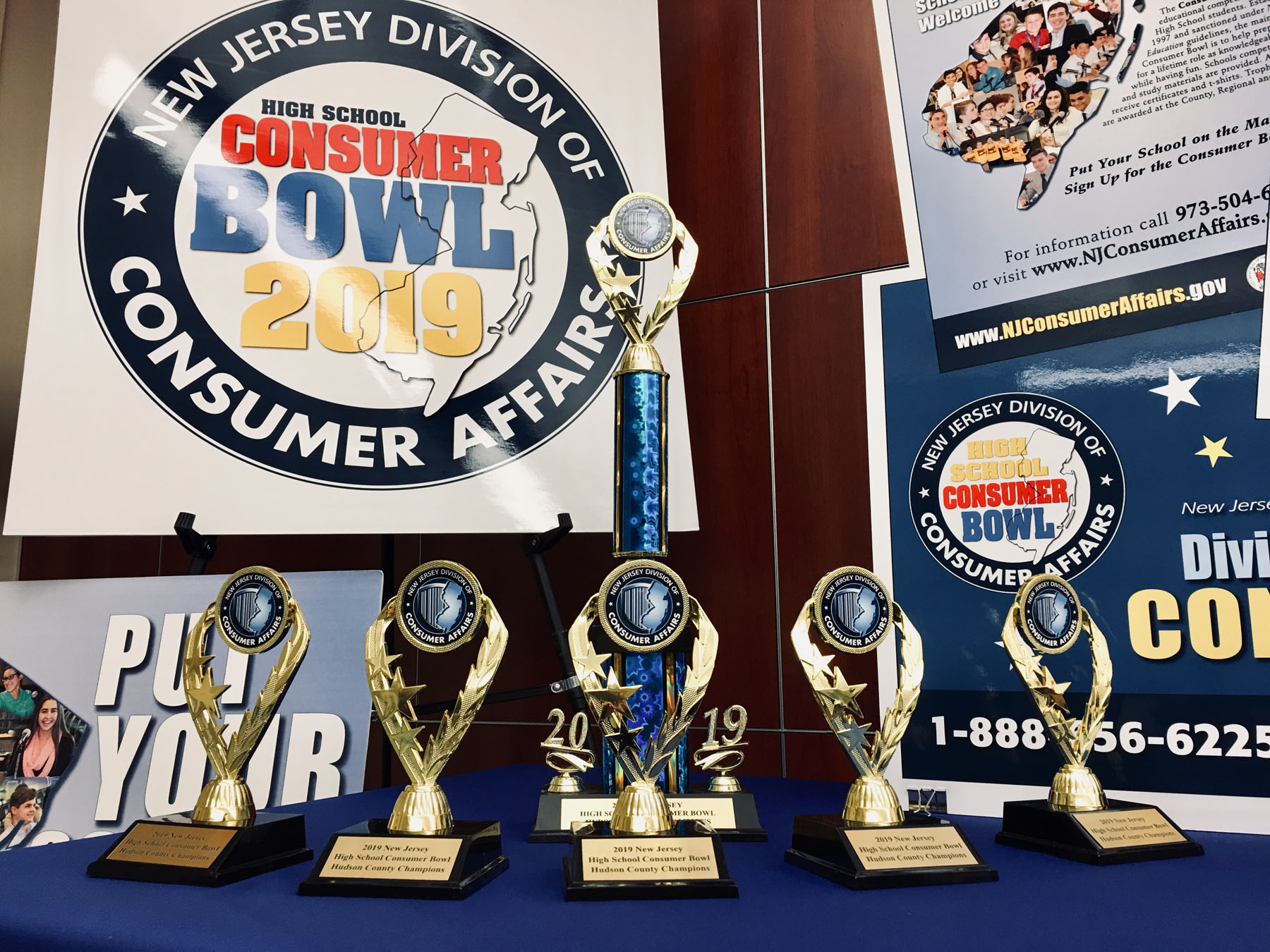 The students that represented our school this year were Khushi Hemrajani, Toni DeSalvo, Virgil Minnick, Dominick Mauro, and Zachary Bouabidi.
"I'm always impressed with the amount of information that the students learn from our study sessions" Mrs. Bott said. "They all put in so much time and really understand the information."
Feature image credit: https://www.rutherfordschools.org/rhs/rutherford-high-school-wins-2019-bergen-county-consumer-bowl-competition/)